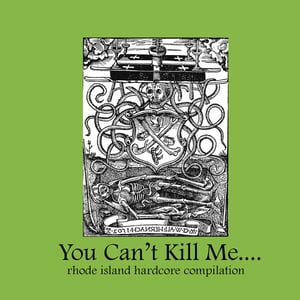 $

13.00
Eight Rhode Island hardcore bands converged on RI's legendary Machines With Magnets studio and in three days churned out 16 amazing songs. 2 songs each from: Barnswallow, Convul, Fucking Invincible, Holy Night, Idiot Vehicle, Neon Bitches, Raindance & Weak Teeth.
Stream the record at http://atomicactionrecords.bandcamp.com
All vinyl includes digital download codes.
Pressing Info:
100 White
100 Marble (Band only)
300 Green